Our Capabilities
Gulf News Printing's extensive knowledge, experience and skillsets on offer, provide the complete range of printing and finishing services for all types of projects.
Whatever may be your printing requirements, no matter how large or small, we can do it.
The best part – we have same-day delivery, wherever you are in the UAE. We have you covered.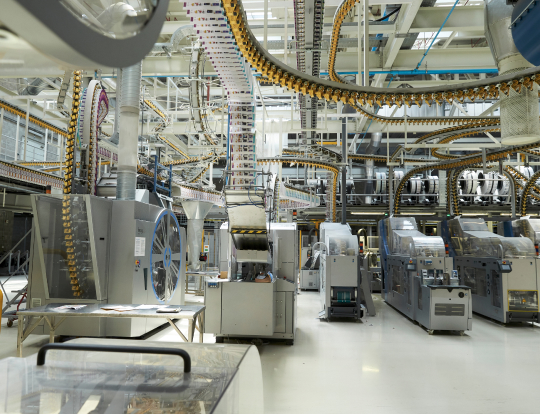 Web printing
Looking to print promotional booklets, school books, magazines or newspapers in a fast and cost-effective manner?
Meet our powerhouse Cortina, the only highly automated waterless Press outside of Europe, which:
Delivers brilliant images on 120+ million A4 pages a day.
Can print up to 80,000 copies per hour.
Offers excellent quality combined with high print speeds.
Is ideal for larger quantity print runs.
Is ideal for printing on lower grammage paper stock.
Sheet-fed printing
This is where the magic happens – our award-winning colour production and international quality printing come into action.
Our sheet-fed machines offer:
A vast range of paper types and colours, in any required format and finish.
Printing of letterheads, stationery, brochures, postcards, catalogues, paper bags, packaging and books.
Excellent print quality with low wastage.
Upto five colours plus a coating in a single pass.
Ideal for small to medium-sized print runs.
Ideal for printing a wide range of papers, such as coated, uncoated, special and premium.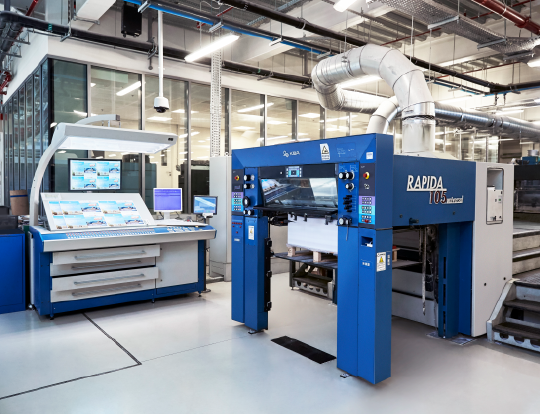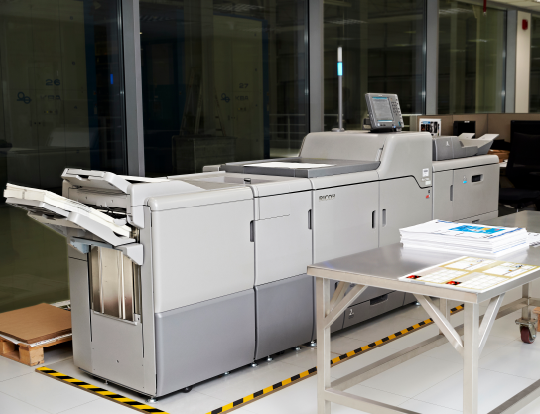 Print on-demand
Are you in need of customised printed products, really quick? Then look no further.
Our digital printing press can:
Produce unlimited customized products quickly for you from a single piece to hundreds.
Expect outstanding quality, where the last card or brochure is the same as the first.
Finishing
Finally, your product will have available, the full range of finishing features. Think deluxe glossy, matte, indented or soft-touch materials that can texturally engage your customers.
The services include hot stamp foiling, embossing, debossing, spot UV and water-based applications.
For binding, we have options for saddle stitch, perfect, case or spiral binding, amongst others. Like we said, you need look no further for your product printing needs.