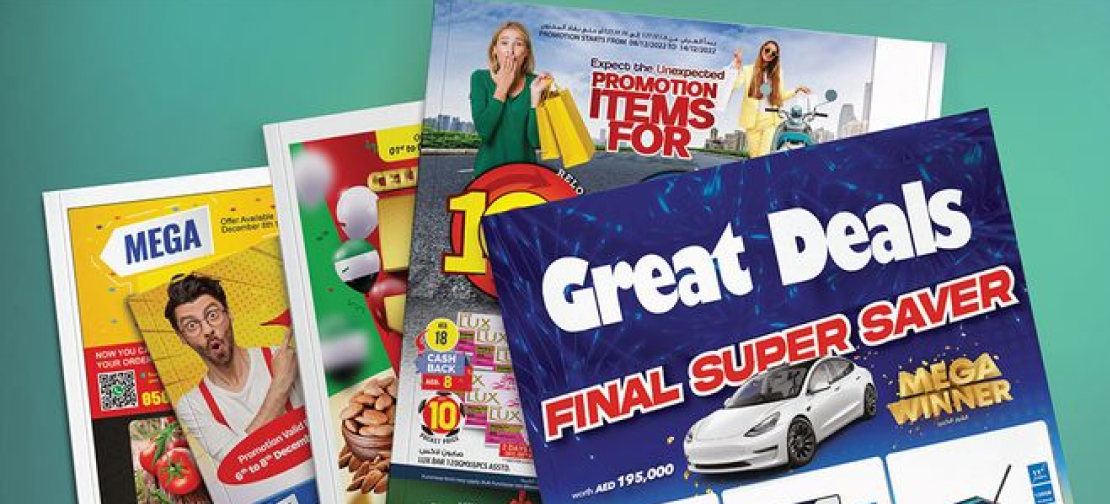 Flipping through a good booklet is like going through a menu — good deals and discounts are highlighted alongside old prices and photographs, making your choice a breeze. Perhaps that's why printed booklets are such a popular medium for marketing. They act as guide and shopping companion, leading the right audience to the correct product. When these booklets find their way to homes — via newspaper inserts and accompaniments as is the case when using GN Print — the deal-wanting audience is held captive from the get-go.
Vijay DSilva, Marketing Manager of Landmark Group, which has been using the commercial printing division of Al Nisr Publishing, GN Print, to create and deliver booklets, explains that while digital dispersal may garner eyeballs for those on the move, booklets have a better shelf life. "The audience might save a copy and go through it in their spare time," he says. "As we can add more pages, it gives the audience a chance to choose exactly what they would be interested in, as there is a wide range that can be showcased in a booklet. We also feel booklets are handy for families as they can get each one's opinions on something of their interest."
Greater recall
The tactile experience a booklet offers also helps build product recall and brand value. A Canadian study found that people who read printed material had greater brand information retention than those who read the same information on a screen.
There's a greater emotional connect to printed materials and besides, studies point to greater conversion from casual glancer to buyer when using print. According to the international research firm RAMetrics, print ads drive more web visits, recommendations and discussions than their digital counterparts.
Browsing through a booklet is a concentrated period of discovery; unlike digital ads or deals, no algorithms are working against your product or distracting your clients. And there are no digital ad blocks — it's just your products being handed to your (potential) customer.
"We at Geant are focusing on bringing great value to customers and communities throughout the year with our always-on product discount on food and nonfood range," says Marc Laurent, President, Retail – Consumer Goods at GMG Group. "Booklets are a good way to reach our target audience to help them plan their shopping visits well in advance. They become aware of the offers and launches that are coming in-store through these booklets. This allows customers to conveniently plan their shopping at a value.
However, crafting the right message — in bite-sized easily digestible formats — is a must, and the way to do this is by connecting with an established entity such as GN Print, which not only has the capacity for quick turnovers but also the expertise to get it right.
Right partner
GN Print has been in the business of disseminating information for more than four decades and through its consistent delivery has gained market trust. Retailers and supermarkets — 900+ of whom have used GN Print — say that printed booklets are similar to invitations, offering a personal touch, since they are dropped off at the door or come as an insert with their favourite newspaper — and competition for attention is therefore minimal.
It's also easier to save booklets for reference and use in-store to get the best discounts and deals available, or share it with a friend/co-worker or family member. Plus, one could make notes for quick reference on the printed paper.
When it comes to retailers looking to drop prices, offer last-minute deals, the time frame — from conception to execution — is short. Fortunately, the use of the latest technology cuts down on production time as well, making flawless booklets possible on quick deadlines.
Laurent of Geant, which has been working with GN Print for more than three years, says, "GN Print's turnaround time (efficiency) and price competitiveness in the market make it a good fit for us. Their great customer service and support make us come back every time."
When it comes to using an old hand like GN Print, you also ensure your well-thought-out and composed message reaches people in all corners of the nation, on time, every time.  
GN Print has the largest capacity in the region, to not only produce large numbers of copies overnight but also deliver them to their customers with time to spare.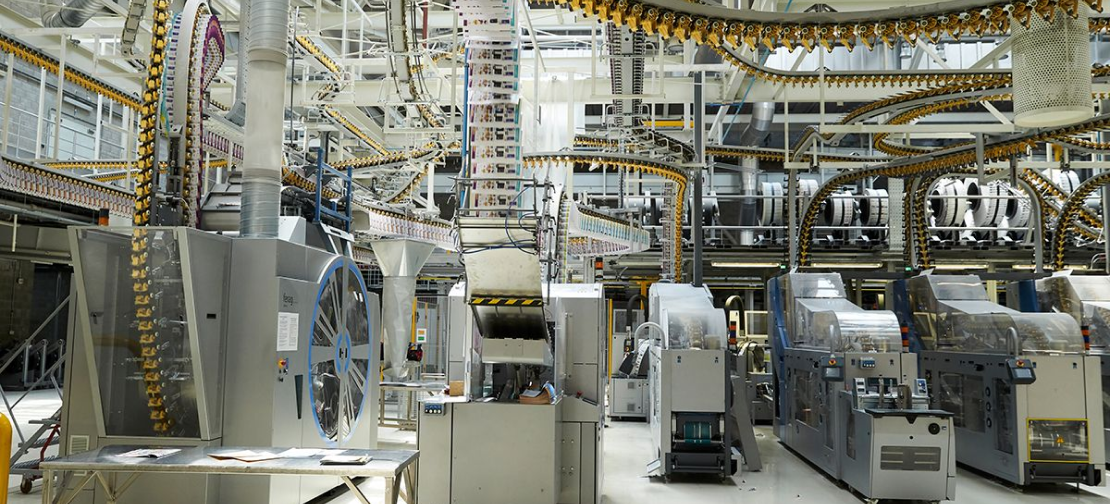 Trust is another factor that differentiates GN Print from other service providers. Loyal readers know that the media house partners with other trusted players and brings only the correct and best information to their doorstep.
By collaborating with a reliable partner like GN Print, brands capitalise on this trust factor. They also save on cost; while online products tend to punch up bigger bills, print remains an economical, far-reaching choice.
"We have been associated with GN Print since 2008," says DSilva. "It is very popular with residents. Gulf News covers different regional news very well and overall look and feel of the newspaper is very good. The format is handy and easy to read."
For successful messaging, a brand must work on increasing recall value and clients' exposure to their services. The best way to do it is by incorporating print into the media mix: it builds trust, beats competition and engages customers' senses, immediately creating a link between brand offerings and clients' needs.  
Have a booklet to print? Call or WhatsApp GN Print on 04 406 7604 or email gnprint@gulfnews.com
Source: Gulfnews.com